These Japanese sake cups made of 100 percent biodegradable plastic and coated with an exquisite urushi lacquer. This is a natural resin material that uses the Aizu lacquerware technique, which dates back more than 430 years. This Aizu lacquerware is handmade one by one by craftsmen.
By making these cups, SanYoshi Lacquerware began its commitment to achieving carbon neutrality and started taking action on SDGs.
In addition to sake cups, this product can be used as an accessory or accessory holder.
生分解性樹脂を100%使用し、漆を塗った日本製の酒器です。この漆は、430年以上の歴史を持つ会津漆器の技法を用いた天然樹脂素材です。この会津漆器は、職人がひとつひとつ手作りで作っています。
三義漆器は、このカップを作ることで、カーボンニュートラルへの取り組みを開始し、SDGsへの取り組みを始めました。
酒器以外にも、アクセサリーや小物入れとしてもお使いいただけます。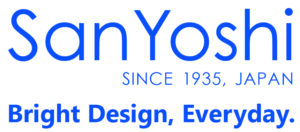 https://www.owanya.com/
Sanyoshi Lacquerware was established in 1935 as part of Aizunuri
craftman. Aizunuri(lacquerware) has a 430-years history. We propose new products that match the needs of modern society while preserving this tradition. We have our own production factory and have an integrated production system from planning and design to product development from the customer's point of view.
1935年創業、430年の歴史を持つ「会津塗」、その伝統を守りながら現代社会にマッチした新たなもの作りを提案いたします。自社生産工場を保有し企画デザインからの一貫生産体制で、使う側に立ったお客様目線での商品開発を行っています。