Our products are all made of the highest quality domestically sourced Japanese cedar and cypress wood. We acquire the bulk of our wood from local areas, reducing carbon emissions from transportation. Choosing a tree which will yield fine-grained and burl-free wood suitable for the delicate work of kumiko is a specialized skill which is passed down in artisan families. Our trays are fitted with acrylic sheet, which reduces the risk of breakage and enables our products to remain lightweight. On request, we can also finish our trays in glass.
当社の製品は、すべて国産の最高級の杉・桧材を使用しています。木材の大半を地元から調達することで、輸送に伴う二酸化炭素排出量を削減しています。組子の繊細な作業に適した、木目が細かく、バリのない木を選ぶことは、職人の家に伝わる専門技術です。トレーにはアクリル板を使用し、割れる心配がなく、軽量化を実現しています。また、ご希望によりガラス仕上げも可能です。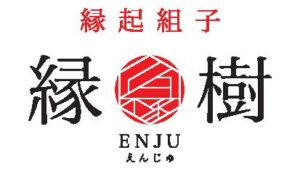 https://enju.kawashima-tategu.com/
ENJU is a line of artisan interior goods made with the craft of 'kumiko', which contains auspicious meanings in its design. Kumiko, combining both beauty and functionality, has been passed down for hundreds of years. We invite you to bring the tranquility of the Japanese spirit into your home through ENJU.
ENJUは、縁起の良い意味を持つ「組子」をデザインに取り入れた、職人技のインテリア雑貨を展開しています。美しさと機能性を兼ね備えた組子は、何百年も前から受け継がれてきたものです。ENJUを通じて、日本の心の静けさをぜひご自宅に取り入れてください。