Seed Phytonutrients Balancing Shampoo Powder is ideal for all hair types and textures. The powder formula, infused with sunflower and camelina seed oils, transforms into a creamy foam once water is added. Hair will have beautiful volume, bounce, and shine, and you will likely feel like you can wash it less often (because there are no gummy thickeners left sitting on your hair!) One bottle of this concentrated shampoo is equal to one liter of a traditional shampoo! SLS and SLES free.
シード フィトニュートリエンツ バランシング シャンプー パウダーは、すべての髪質と質感に最適なシャンプーです。ヒマワリ種子油とカメリナ種子油を配合したパウダーは、水を加えるとクリーミーな泡に変化します。髪に美しいボリュームとハリ、ツヤを与え、洗う頻度を減らすことができます(髪に残る増粘剤がないので!)この濃縮シャンプー1本は、従来のシャンプー1リットルに相当します。SLSとSLESは不使用です。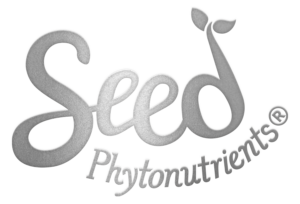 Seed Phytonutrients is a clean beauty brand on a mission to craft formulas that are more trusted than they are trendy, withminimal impact on the planet. The brand's ethos is formula first, sustainability always™ — embodying its dedication to crafting clean, high-performance hair, skin, and body care formulas that you can trust are good for you, and the earth. The Seed team believes the magic lies in what's inside a formula, not just what isn't. That's why their formulas are powered by seed oils and extracts— the seed is where a plant's nutrients are encased and protected from environmental elements, so they remain in their purest form. Each product is absolutely always sulfate, paraben, gluten, silicone and synthetic fragrance free, as well as cruelty-free and Leaping Bunny Certified.
Seed Phytonutrientsは、地球への影響を最小限に抑えながら、流行よりも信頼される処方を作ることを使命とするクリーンビューティブランドです。ブランドの理念は、"formula first, sustainability always™"。これは、あなたにも地球にも優しい、信頼できるクリーンで高性能なヘア、スキン、ボディケアフォーミュラを作るという献身を体現しています。 シードチームは、化粧品に含まれる成分だけでなく、その中身にこそ魔法があると信じています。そのため、シードでは、シードオイルとエキスを使用しています。シードは、植物の栄養素を包み込み、環境要因から保護し、最も純粋な状態を維持する場所です。それぞれの製品は、硫酸塩、パラベン、グルテン、シリコン、合成香料を一切含まず、クルーエルティフリーで、リーピングバニー認証を受けています。