Dassai Beauty (Shiko Beauty Collective)
Dassai Facial Mask
Formulated with a luxurious blend of Dassai Sake Lees Extract, this ultra-nourishing mask surges skin with essential moisture.
獺祭酒粕エキスを贅沢に配合し、肌に必要なうるおいを与えるマスクです。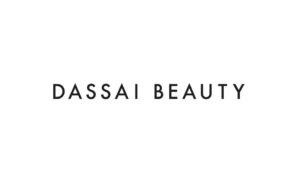 The Dassai facial mask was developed with the wish of sharing Japan's beauty culture with the world. Sake-brewers are widely known to have beautiful hands in Japan. The moisturizing power of fermented sake lees, imbued with the vitality of thriving microorganisms, has been developed into a beauty essence that is truly a pride of Japan. Relentless attention was paid to the finest detail to create a facial mask that can be used every day, especially for irritated skin. Highly moisturizing and comfortable to use in any season, the Dassai facial mask is designed for demanding connoisseurs devoted to providing the ultimate care for their skin.
日本の美容文化を世界に発信したい」という想いから開発された「ダッサイ」フェイスマスク。日本では、酒造家の手が美しいことは広く知られています。発酵した酒粕の保湿力と、生き生きとした微生物の生命力は、まさに日本が誇る美容液として開発されました。肌荒れしやすい方にも毎日使っていただけるように、細部にまでこだわりました。保湿力が高く、季節を問わず快適に使える「ダッサイ」のマスクは、究極のスキンケアにこだわる愛好家のために開発された。