Hinoki cube sachet ,Kanto
ウッドプラス
The sachets are made from cubes of wood grains at the Hinohara Plant in Tokyo. This item can contribute to forest preservation because it can be made from wood remnants.The sachets are made from cypress wood, which has excellent antibacterial and deodorizing properties. You can put it in the bathtub to enjoy a "hinoki bath" or use it as a deodorant and insect repellant item for your wardrobe or shoe box.
東京都内の檜原工場で一から作っているキューブ型の木粒(こつぶ)を使いサシェを作りました。端材を使って作ることができるので森林保全に貢献できるアイテムです。抗菌消臭効果に優れたヒノキ材を使用しています。浴槽に入れて「檜風呂」を楽しんだり、タンスや下駄箱の消臭・防虫グッズとしてもご利用いただけます。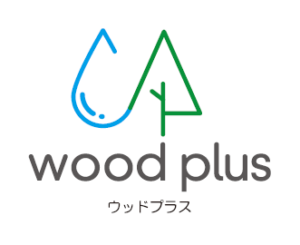 ウッドプラス
We are a manufacturer wooden products for promotional gifts and household goods that utilize domestic timber, including thinned timber.Despite the fact that Japan is a land of many forests, domestic timber is still not well utilized. The environment can be protected by properly managing and using forests through thinning and other means. Also, in the processing of wood, traditional historical techniques are preserved by continuing to produce products.Since 2007, we have been focusing on Japan's forest resources and creating products that "deliver the forest and create the future" by shedding light on the sustainable resource of "wood" that lies dormant in Japan, including lumber from thinning.Through the planning, design, and production of environmentally friendly wooden products, we help companies that promote DGs/ESG management, as well as the elimination of plastics. Furthermore, we can also help people in need of social support, for example, by conducting our setting work in facilities for the physically challenged or in disaster-stricken areas.Through the use of "wood," the bounty of the forest, we will develop businesses that lead to the preservation of domestic forests and the revitalization of the wood industry, thereby contributing to the creation of a sustainable society.
私たちは、間伐材をはじめとした国産材を活用した、法人向けノベルティグッズ、一般向けの木製品のメーカーです。日本は森林が多い国土にも関わらず、国産木材がまだまだ上手く活用できていないのが現状です。森林は、間伐などで適切に管理・利用していくことで環境が守られます。また、木材の加工においては、商品を作り続けることで歴史ある伝統技術が守られるのです。私たちは、間伐材をはじめとした日本に眠る「木」という循環可能な資源に光を当て、2007年より日本の森林資源に着目し、「森を届け未来を創る」商品をつくり出してきました。環境に配慮した木製品の企画、デザイン、製造を通し、脱プラスチックはもちろんDGs/ESG経営を推進する企業様の課題解決のお手伝いをします。さらに、セット作業を障碍者施設や被災地で行うなど、社会的に支援を必要としている人たちの役に立つことも可能です。私たちは、森の恵みである「木材」の活用を通じて、国内の森林保全、木材産業の活性化に繋がる事業を展開し、持続可能な社会づくりに貢献します。
Sustainability
– Made from thinned Japanese cypress wood- Can be used as a diffuser with aroma drops after use.- Can be assembled at facilities for the physically challenged or in disaster-stricken areas (Tohoku)
サステナブルなポイント
・国産のヒノキ間伐材を使用・使用後は、アロマを垂らしてディフューザーとしても使える・障碍者施設や被災地(東北)でセット作業をすることも可能
https://www.facebook.com/FRONTIERJAPAN/?locale=ja_JP