In May 2021, THE THOUSAND KYOTO installed a honeybee hive on the roof of the hotel and launched the "Urban Beekeeping Project," the first of its kind among hotels in Kyoto. In 2022, honey, the blessing of bees, will be collected. This honey, collected on the hotel rooftop in front of Kyoto Station, was brought by bees from familiar nectar sources such as trees, plants, and flowers within a 2 to 3 km radius of Kyoto City.
THE THOUSAND KYOTOは、2021年5月にホテル屋上にミツバチの巣箱を設置し、京都のホテルでは初めての取り組みとなる「都市養蜂プロジェクト」を始動いたしました。そして2022年、大切に育てたミツバチからの恵みであるはちみつを採取。京都駅前のホテル屋上で採れたこのはちみつは、半径2~3km圏内にある京都市内の樹木、植木、花など身近な蜜源からミツバチが運んできたものです。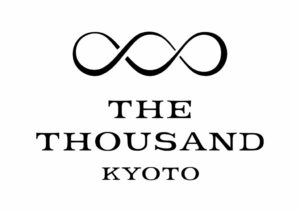 THE THOUSAND KYOTO
THE THOUSAND KYOTO, The 1000 Year Hotel will pursue the comfort of the next 1000 year, grounded in the wisdom and hospitality of the Eternal City, Kyoto. It is a well-considered hospitality, with its roots firmly planted in the soil of Kyoto, a city that has seen over a thousand years.
次の千年の心地よさを届ける、「千年ホテル」。悠久の都・京都の知恵ともてなしから生まれる、人、社会、未来に心地よい感動体験をお楽しみください。
https://www.keihanhotels-resorts.co.jp/the-thousand-kyoto/