Over the course of more than a year of product development, it is a moisturizing mist that has been repeatedly improved until athletes actually participate as monitors and are satisfied with the feeling and effect of use. It is a refreshing and comfortable to use mist that contains the aging care ingredient 「MCA」 and the natural moisturizing ingredient 「Fucoidan」, but it is a mist that moisturizes firmly. You can also use it as an introduction lotion at the beginning of your usual skin care. By using it before going out and after going out, it is possible to care for skin damaged by sunlight etc.
製品開発から1年以上にかけ、実際にアスリートの方にモニターとして参加頂き、使用感や効果について納得頂けるまで改良を重ねた保湿ミストです。 エイジングケア成分のMCAと、天然保湿成分のフコイダンを配合したさっぱりとした使い心地だけど、しっかりと潤うミストです。 いつものスキンケアの最初に導入化粧水としてもお使いになれます。 お出かけ前、お出かけ後に使用することで、日差しなどでダメージを受けた肌のケアが可能です。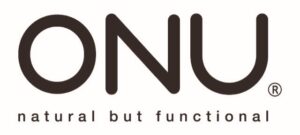 ONU
TOABO Corporation celebrates its 100th anniversary by offering organic textile products. We launched the pursuit of comfort for the skin as a common brand 「ONU」 that includes not only textiles but also cosmetics. ONU means On Your Skin.
トーア紡コーポレーションは、オーガニック繊維製品を提供し100周年を迎えました。肌への快適さ追求を、繊維製品だけでなく化粧品も含めた共通ブランドONU(オンユー)として立ち上げました。 ONUは、On Your Skinを意味しています。
https://onu-official.stores.jp/