fuzoroi -Kintsugi Art Jewelry-
今回は、特別に愛媛の人気砥部焼作家のヨシュア工房さんとのコラボ作品を発表。ヨシュアブルーと呼ばれ、「瀬戸の海」「伊予の空」を表現した美しく優しい、深い青。金継ぎで培った技術を用いて、伝統工芸作品をファッショナブルなジュエリーに。
This year, we are pleased to present a special collaboration with Joshua Kobo, a popular Tobe pottery artist from Ehime, Japan. Called Joshua Blue, it is a beautiful, gentle, deep blue color that expresses "the sea of Seto" and "the sky of Iyo. Using techniques cultivated in kintsugi (metal-joining), traditional craft works are turned into fashionable jewelry.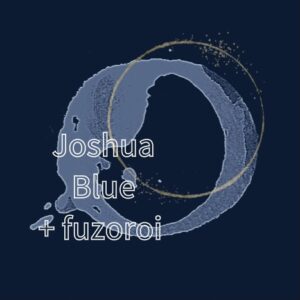 Handmade Kintsugi jewelry
Made of Japanese antique pottery.
Kintsugi is the Japanese art of repairing Broken pottery with gold. The repairs are visible and beautiful. Usually broken pottery is useless and thrown away, but I believe there is still beauty.
Each creation is comprised of separate pieces of art; when fuzed together using the techniques of Kintsugi, they become a whole new piece of art.
金継ぎジュエリー
割れて使えなくなってしまった日本の美しい陶磁器やシーグラスを、伝統修復技法である金継ぎを用いて、美しいジュエリーとして甦らせます。