手づくり金銀紙の端切れを最後まで生かす考えで生まれました。 クリエイターひとりひとりの手仕事にかける想いを詰め込んだ一袋です。
弊社が今まで製作した1000種以上に及ぶ金銀紙の中から、約30種類を大小様々なサイズで取り揃えております。
用途 パネル、パッチワーク、手芸、工芸、額、額縁、写真立てなどに・・・ 手紙やハガキに貼りつけワンポイントに・・・ 贈り物の包装やメッセージカードに・・・ のし袋、ぽち袋に・・・
注意点 金銀紙の端切れはランダムに選んで入れておりますため、写真と実際の商品の中身は異なります。 製品の最大サイズはA4です。
We wanted to avoid waste of hand-made gold and silver paper. This package is filled with thoughts of each creator making pieces by hand.
We have selected 30 kinds of gold and silver paper in a wide variety of sizes out of more than 1000 kinds we created.
Purpose of use: panels, patchwork, fancywork, craftwork, frames, photo frames…letters, postcards, gift wrapping, message cards, Noshi envelopes or petit envelopes…etc.
Cautions: We randomly select and include pieces of gold and silver paper, so the actual product is different from the one in the picture. The maximum paper size is A4.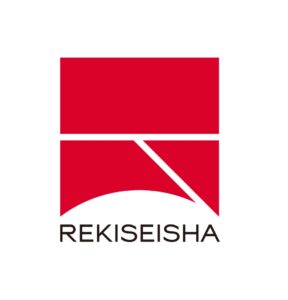 日本の伝統的工芸技術である箔押しを用いた不変色性の「紙」。
それを作り出す世界で唯一の技術をもとに、新たな素材・装飾技術を提案。
文化的かつ現代的な、新しいインテリアと製品の可能性を創造します。
創業者の久永清次郎が歴清社を興したのが1905年のこと。もともと刀剣商を営んでいた家柄でしたが、1876年に発令された廃刀令などにより商いを余儀なく転換。それまで出入りをしていた武家や長者屋敷の調度品に着目し、屏風商に転換したのがことの始まりです。本金、本銀屏風を京都から仕入れていましたが、それらは高価で時間もかかる上、手に入りづらい。思案の末、清次郎は安価な洋金箔(真鍮製の箔)を使った箔押し紙の開発に着手。接着剤などの材料の試行錯誤を繰り返し、実用試験を繰り返すことで、ついに本金箔と同様に変色せず実用にも耐え得る金紙を日本で初めて製品化しました。以来、評判が評判を呼び、国内のみならず世界にも販路を拡大。神社仏閣はもとより、高級ホテルや美術館など様々な場所で歴清社の製品が活用されています。
A "Non-discoloration Paper" using leaf has been created as a Japanese traditional craft method.
We offer this with new materials and decoration technology based on a unique technology.
Offering new creation of interiors and products more cultural and modern.
The founder, Seijiro Hisanaga began his company called "Rekiseisha" in 1905. There was family that was originally engaged in the swords business, but they were forced to change their activity because of Haito ordinance (swords prohibition) which was established in 1876. Since then, Rekiseisha focused on the furniture of samurai residences that they had visited regularly, they converted their business to folding screen business. That is the beginning of their history. Purchasing gold and silver folding screens from Kyoto was very expensive and takes a long time to ship. It was even hard to buy ones. After much consideration, Seijiro embarked on developing the titling leaf paper using an inexpensive brass leaf. After Repeating the trial and error of using different adhesives and also the practical tests, they invented the first product of the gold paper in Japan that can withstand the practical use without discoloration in the same way as gold leaf. They started to have a great reputation and expanded their activity from Japan to the world. Starting from shrines and temples, the products of Rekiseisha are now also used in a variety of places such as luxury hotels or museums.