Joshua Blue premium flat saucer(large)(四国)
Joshua Blue
砥部で産出する磁器土、
日本の瀬戸内海をイメージした青、
伊予の空をイメージした水色の釉薬
を重ね合わせています。
整形難易度の高いフラットソーサーにより、
日本、西洋を問わず料理を引き立てます。
Porcelain soil produced in Tobe,
Blue, the image of Japan's Seto Inland Sea
Light blue glaze with the image of the sky of Iyo
Are overlapped.
With a flat saucer with a high degree of shaping difficulty,
It complements dishes in both Japan and the West.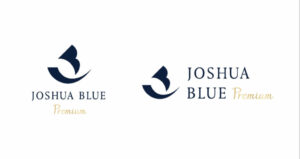 聖書に登場するモーセの後を継いだJoshuaのように、陶芸の世界でで新たな領域を目指しています。
人気のヨシュアブルーシリーズを中心に
食器、インテリアアイテムを製造販売しています。
Like Joshua, who succeeded Moses in the Bible, he is aiming for a new territory in the world of ceramic art.
Focusing on the popular Joshua Blue series
Manufactures and sells tableware and interior items.