Product name: turalist
t u r a l i s t — 100% plastic free, made in Japan.
Toothbrushes made of natural materials that are able to return to nature when it finishes its role.
The handle made of Beech, is utilised wood scraps which is produced from furniture craftsmen
when making chairs.
To avoid from mildew and cracks, the wooden handles are finished in oil-coated with "Perilla oil".
It has antibacterial effect and acts as anti-mildew, also protect from dryness.
In Japan, Perilla oil has been used as a natural painting material to protect wooden architectures
such as temples and shrines since ancient times.
For the brush, we use the mane from hoses and boar.We receive them as a "by-product" of precious lives,
which are raised mainly for meat.
The toothbrush head is designed in smaller size and the brush is cut slightly diagonally
so that the brush head can easily reach the back of the mouth.
Taking advantage of the feature that they last longer than plastic brushes,
we also offer a maintenance service for our toothbrushes.
It enables you to use your favourite toothbrush longer time.
Our toothbrushes are provided in a wide range of hardness. They are in 4 types with "Soft ",
"Normal ", "Hard" and "Very hard ".
Feel natural, and choose the brushes according to your style!
t u r a l i s t (チュラリスト)
100%プラスチックフリー、日本製。自然に還る天然素材の歯ブラシです。
ハンドルは、家具職人が椅子をつくる時に出るブナの木の「端材」を活用しています。
ブラシは、主に食肉用として育てられた大切な生命の「副産物」としていただいている馬の毛を活用しました。
歯ブラシヘッドは小さめで、お口の奥までヘッドが届きやすいようにブラシを斜めにカットしました。
ハンドルの木を保護するために「えごま油」でオイルフィニッシュしています。
えごま油は古来日本では天然塗料として寺社仏閣など木造建築の保護剤として現在でも使われています。
プラスチック製のブラシと比べ比較的長持ちする特長を活かして歯ブラシのメンテナンスサービスも提供しています。
また、ブラシの硬さは4種類を揃え幅広くお選びいただけます。
---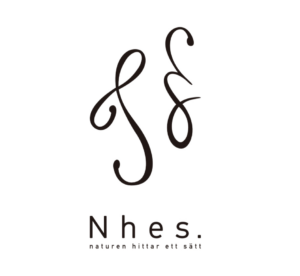 Brand name : Nhes.
N h e s . — A brand launched in 2021.
We plan,manufacture and sell environmentally friendly products made mainly from natural materials.
Currently, we manufacture and sell toothbrushes, toothbrush stands, and toothbrush cases.
We are now just started, but are aiming to produce more of environmentally friendly items which attract people.
In Japanese, our name "N h e s ." is pronounced as "Naesu".
It is derived from the initials of "Naturen hittar ett sätt" in Swedish, it means "Nature will find a way".
Nature always find its own solution.
For example, trees and flowers naturally try to face the sun and grow in harmony with the environment by itself.
Our brand's name was born from the wish that the nature of our earth will continue into the future.
(The elegantly designed our logo is actually based in the shape of Japanese Hiragana "な"
that is pronounced as "Na" from "Naesu".)
Nhes.(ナエス)
環境に優しい、主に自然素材でつくられた製品を企画・製造・販売する2021年に立ち上げたブランドです。
現在は歯ブラシや歯ブラシスタンド、歯ブラシケースなどを製造販売しています。
これからも環境に優しい魅力的な商品アイテムを増やし提供していきます。
ブランド名は、スウェーデン語「naturen hittar ett sätt」の頭文字から名付けました。
日本語では「ナエス」と発音します。
英語ではnature will find a way となり、日本語に直訳すると、「自然は自らその解決方法を探しえる」です。
例えば木や花は自然に太陽の方向へ向いたり伸びていったり環境に合わせて強く育っていく。その様なイメージで、
「地球の自然が未来まで続く」という願いから生まれた名前です。
また、ロゴマークは日本語で、ひらがなの『な』ナエスの『な』を、エレガントにデザインしています。