Product name: GC Facial Essence (Lotion)
This luxurious lotion contains more than 80% beauty ingredients.
Its smooth and easy-to-use texture leads to clear and beautiful skin.
The main ingredient is Galactomyces culture fluid, a fermented beauty ingredient.
■Galactomyces culture fluid contains many ingredients that are good for the skin,
such as NMF (natural moisturizing factor), minerals, and vitamins produced by
yeast during the fermentation process.
■Niacinamide supports skin problems and maintains healthy skin.
Niacinamide is a type of water-soluble vitamin B3, an ingredient
that has been attracting attention in recent years because it is used in many quasi-drugs.
GC フェイシャル エッセンス(化粧水)
全体の80%以上が美容成分で構成された贅沢な化粧水。
サラッとした肌なじみの良いテクスチャーでなめらかな透明感のある肌へ導きます。
■主成分として高配合したのは発酵美容成分「ガラクトミセス培養液」
ガラクトミセス培養液は発酵の過程で酵母から発生したNMF(天然保湿因子)やミネラル類、ビタミン類など、
肌にうれしい成分がたくさん含まれています。
■肌悩みをサポートし、肌を健やかに保つ「ナイアシンアミド」
水溶性のビタミンB3の一種で近年医薬部外品にも数多く配合され注目を集めている成分です。
---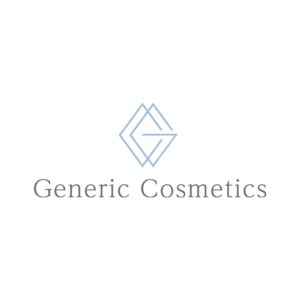 Brand name : Generic Cosmetics
Generic Cosmetics develops products based on the philosophy of "making high-quality cosmetics more accessible.
By focusing on quality and reducing advertising and packaging costs as much as possible,
we aim to become the No. 1 consumer-oriented cosmetics brand by achieving high quality and low prices.
Currently on sale is a skincare line that contains a luxurious blend of fermented ingredients
and other beauty ingredients.
ジェネリック化粧品
ジェネリック化粧品は「高品質な化粧品をもっと身近に」を理念に商品開発をしております。品質に向き合い、
広告費やパッケージ費用などをできるかぎり削減することで高品質かつ低価格を実現し、消費者志向のコスメブランドNo.1を目指しています。
現在販売中の商品は発酵成分をはじめとする美容成分を贅沢に配合したスキンケアラインです。