Product name: Deaiwo Serum Cream
Conditions and moisturizes the skin. It's simple, but it's the most important thing for beautiful skin.
A serum cream that can achieve skin conditioning and moisturizing in one. It is a product
that is extremely simple care so that it can be used regardless of gender, age, or nationality,
but is extremely particular about serum ingredients. Subvert the concept of cream!
Everyone is impressed by the surprising smooth penetration power.
デアイヲビヨウエキクリーム
肌を整え、保湿する。シンプルだけど、美肌にとって、一番大切な事。整肌・保湿を一つで叶える事ができる美容液クリーム。
男女・年齢・国籍問わず、お使い頂けるようにと、究極にシンプルケアでありながら、究極に美容液成分にこだわり抜いた商品です。
クリームの概念を覆す驚きの滑らかな浸透力に誰もが感動します。
---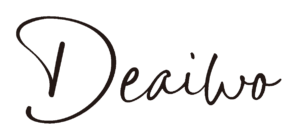 Brand name : Deaiwo
The brand name "Deaiwo" has the meaning of keeping encounters beautiful.
The brand concept is "Gentle and close to life". Aiming for products that can be used by anyone regardless of nationality, age or gender.
We value the creation of high-quality products that are not trendy, transient, or glamorous,
but that continue to be close to us for a long time and in a gentle and simple way.
Based on the desire to be used by various people around the world, we are developing products
that place importance on the opinions of users with the aim of making fragrances, usability, containers, etc. acceptable to everyone.
Tone and moisturize. And sometimes anti-aging beauty.
It's simple to use. However, the ingredients are a skincare brand that locks in the greatest luxury.
Deaiwo
Deaiwoは、「出会い」を意味しています。
ブランドコンセプトは、「人生に優しく寄り添う」
流行りや一過性、華やかなものではなく、長く優しくシンプルに寄り添い続ける上質な商品作りを大切にしています。
性別・年齢・国籍を問わず、世界中の様々な人々に使ってほしいという想いを元に、
香り・使用感・容器等を万人に受け入れられる事を目的に使用者の意見を重要視して作り上げる商品開発を行っています。
整えて潤す。そして時にエイジングケア美容。
使用方法はシンプル。でも成分はこの上ない贅沢を閉じ込めたスキンケアブランドです。