Puririn fundamental gel / Wonder Fulbeauty
Product name: Puririn fundamental gel
Puririn fundamental gel is an all-in-one gel serum developed by the developer after years of suffering.
Thoroughly moisturized just by applying it. Easy care.
Five kinds of ceramides including Cerebroside, which is a natural Ceramide,Bakuchiol, and Fullerene moisturize your skin.
Relaxed by the scent of natural Damask rose oil, this is an enchanting skin care product.
=Additive-free= Alcohol, Mineral oil, Parabens, Phenoxyethanol, synthetic fragrance, synthetic colorant, petroleum surfactants
<What makes us sustainable?>
Since it is an all-in-one gel, it can be used by all ages, genders, and skin types to complete skin care in a single bottle, eliminating the need to have a variety of packaged products.
The shrink-wrap has been eliminated and the product is packaged in a paper box.
The product can be used by all ages, genders, and skin types, eliminating the need for a variety of packaged products.
The beautiful bottles are durable and refills are available for repeated use.
Puririn fundamental gelは開発者が長年苦しんだ末に、開発したオールインワンゲル美容液です。
ぬるだけで徹底保湿。簡単ケア。
天然セラミドであるセレブロシドをはじめとする5種類のセラミドとバクチオール、フラーレンがお肌を保湿します。
天然のダマスクローズの香りにつつまれる、うっとりするスキンケア
=無添加=アルコール、鉱物油、パラベン、フェノキシエタノール、合成香料、合成着色料、石油系界面活性剤
<サステナブルであるポイント>
オールインワンゲルなので、一本でスキンケアを完結することができ、年齢、性別、肌質問わず使えるので、いろいろなパッケージ商品をそろえる必要はありません。
シュリンクを廃止し紙箱で包装しています。
美しい容器は耐久性が高く、リフィルも販売しているので繰り返し使えます。
---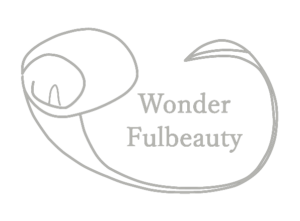 Brand name : Wonder Fulbeauty
Our President, Rino had an unfavorable experience of sudden skin allergy for 10 years.
She tried various cosmetics and went to hospital many times, but it didn't get recovered well.
The disease conditions such as frown line, crease and fleck cause me to be very stressful.
She was even hostile to taking look in a mirror at that time. When she became 50 years old,
she decided to develop her own skincare products. Her own skincare items are finally completed
and made her skin improved. Others witnessed the recovery of my skin and wanted to get it,
which causes the starting point of my business on Wonder Fulbeauty's skin care products.
"To Make Everyone Beautiful and relieved."It has been over 10 years since we started to sell skincare products.
Today we support that all the customers can smile by resuming the beauty of their skin.
We will help those who suffered from skin problems spend their time on more comfortable daily lives
with precious moments. We will achieve the goal: "more beautiful they are, more healthy they are."
代表のとく山莉乃は、突然のアレルギーにより、約10年間、苦しい毎日を過ごしました。
いろんな化粧品をためしたり、長い通院でも改善されず、おデコのシワや弾力を失ったお肌、炎症や、炎症後のしみなどのトラブルは、心に強いストレスを与え、鏡を見ることすら嫌でした。
そして悩み、苦しむ中、肌トラブルの原因や有効成分を探し、研究を重ねることにより、保湿に特化した美容液を開発しました。
完成した美容液は、外気に触れるだけで炎症をおこしていた肌をみるみる回復させ、諦めかけていた潤いのあるお肌を取り戻すことが出来たのです。
それをみていた周囲の人から熱望され、販売するに至ったのがPuririn fundamental gelとToliina essential serum showerです。
お肌が潤えば、心も潤う。自然と笑顔が生まれます。
「美しさから癒し」
お肌に本来の美しさを取り戻すお手伝いをして、皆様の笑顔を見たい一心で、 活動しております。
美容液だけに留まらず、心も体も「より美しく、より素敵に」なれますように。