Body Brush with Long Cypress Handle / TAKADA TAWASHI
Product name: Body Brush with Long Cypress Handle
Hand-crafted using carefully-selected windmill palm fibers, Takada's body
brushes are gentle enough to use directly on the skin. Because pesticides and disinfectants are
not used, the brushes are safe for the sensitive skin of children and the elderly. We believe that
anything that touches the human body should be lovingly made by hand and not left to a
machine. As a result, we rely on expert craftsmanship and the highest quality materials – two
essential ingredients that go into the making of every one of our brushes.
<What makes us sustainable?>
organic materials
pesticide-free materials
plastic-free
からだ用のたわしです。
使えば使うほど肌に馴染んでいきます。
肘や膝、踵などで慣らしてから全身にご使用ください。
滑りにくく背中にも届きやすい長めの持ち手は、岐阜県にある木工職人の手で地元の東濃檜(とうのうひのき)を一本ずつ削りだして作っています。
<サステナブルであるポイント>
天然素材を使用している。
無農薬の原料を使用している。
石油由来成分、プラスチック不使用。
---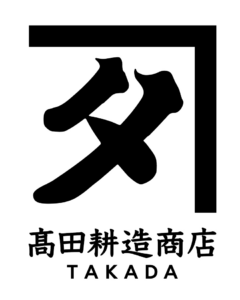 Brand name : TAKADA TAWASHI
Tawashi are traditional brushes made from the fibers of the windmill palm. For centuries such brushes have been used in Japan for cleaning pots and dishes. For some seventy years, Takada's artisans have been handcrafting tawashi one at a time, using only the finest, carefully-selected materials harvested from trees cultivated in Wakayama Prefecture, in southwestern Japan. Despite appearances, our brushes are in fact astonishingly soft, making them as suitable for bathing as they are for scrubbing fruits and vegetables, imparting a gentle, pleasing and invigorating sensation to your skin. But don't take our word for it—pick one up and experience for yourself the quality that lends the everyday something a bit extraordinary.
髙田耕造商店は、日本のたわし専門店です。
暮らしに寄り添う商品を送り出してきました。
国内外の棕櫚から繊維を厳選し、職人がひとつひとつ生み出すたわし。
野菜や体にも使えるほどやさしく、吸いつくような気持ち良い肌ざわり。
ふれた瞬間、あなたが抱いてきたたわしのイメージを、ガラリと変えます。
日常を、ちょっと特別なものにする品質を、その手にしてみませんか。