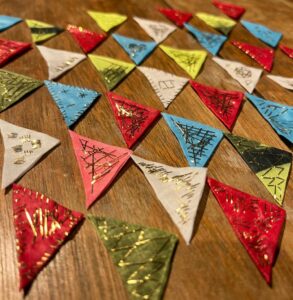 Product name:  mini sail
Used sailcloth up-cycled into one-in-the-world earrings with golden threads by the hands of creators with disabilities.
May it catch the good breeze and help you sail forward!
海での役目を終えたヨットの帆の生地に施された金糸刺繍。
福祉作業所のクリエイターさんたちが一つ一つ丁寧に刺繍したものです。
世界に一つのデザインと素材が輝く、sAtoの想いがぎゅっと詰まったピアスです。
耳元で風を受けてあなたを前進させてくれるはず。
—————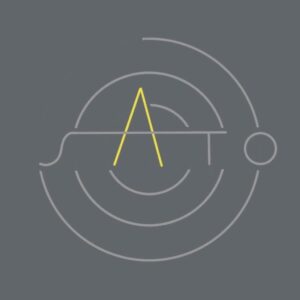 Brand name :  sAto
While traditional crafts, such as kimono, disappear from our daily lives, their materials, which have also been hand-crafted over generations, are dying out. Our passion is to re-discover the beauty and the potential of those traditional materials today and beyond.
Inspired by the philosophy behind kintsugi, repairing and further leveraging the value of broken earthenwares with urushi lacquer and gold powder, we created 'kintsugi bags' up-cycling used sailcloth with the golden threads.
The symbol of each item, 'kintsugi tag' is hand-crafted by creators with disability. 1% of our sales will be donated to plant urushi trees in Japan, whose sap is vital to the majority of Japanese crafts.
sAtoは伝統工芸の「材料」の美しさや新しい可能性を探る挑戦です。着物やお仏壇といった伝統工芸は、金箔,和紙,漆,木材,絹など伝統的な材料と共に受け継がれてきました。そしてこれらの材料も 職人の手仕事により作られてきました。伝統工芸の衰退とともに活躍の場を失い続ける材料を今のくらしに取り入れて、未来に繋ぐことが私たちの目標です。
まずは、役目を終えたヨットの帆を金糸でアップサイクル-金継ぎ-したバッグやアクセサリーを紹介します。全てのアイテムのシンボルであるkintsugi tagは都内の福祉施設のクリエイターさんが一つ一つ作っています。
売り上げの1%は、金糸を含む 日本の伝統工芸に欠かせない漆の木の植樹活動に寄付します。
—————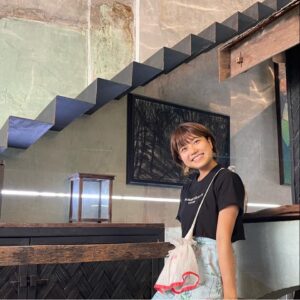 Brand owner : Akari Hori
Born in Kyoto, Jun 09, 2020. Growing up beside a family business of selling metallic leaves and powder for over 310 years, she has seen the vulnerability and the potentials of the materials for traditional crafts. Having developed EC website for the family business and seeing how the modern creativity can empower the traditional materials, she became passionate about creating a brand herself to showcase the traditional crafts materials and started working on sAto in 2021.