Leaflow – CBD infused sparkling drink / Leaflow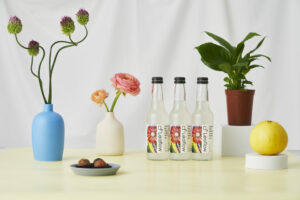 Product name:  Leaflow – CBD infused sparkling drink
Introducing a 240ml lightly carbonated beverage containing 20mg of CBD cultivated
on an organic-certified farm in Oregon, USA. Supervised by Japanese renowned chef Le Macaron Yuka,
who has worked on several fabulous restaurants and brands. Centered around elderflower,
the beverage features hints of Hyuganatsu (Japan's local citrus), Hinoki, and wine,
combined with Setouchi Lemon extract, offering a delightful and refreshing taste with a fragrant aroma. 
The label features an exclusive artwork created by the up-and-coming artist Mais
who worked on Kyoto temples' arts. By scanning the QR code on the bottle,
you can enjoy Leaflow's original content accompanied by ambient music from musician Kenji Azuma. 
In addition to the exquisite flavor profile,
this innovative beverage incorporates a unique blend of Japanese ingredients and aromas that distinguish it from other CBD products.
By collaborating with local artists and musicians, Leaflow aims to create a one-of-a-kind,
immersive experience for its users, connecting them to Japan's rich culture and tradition.
Leaflow's commitment to quality and innovation has earned it recognition in the wellness industry,
and the brand continues to expand its product lineup to cater to diverse customer preferences.
Each beverage is designed to offer a convenient
and enjoyable way for busy individuals to incorporate CBD into their daily routines
for improved well-being and relaxation.
By merging art, music, and taste, Leaflow's CBD-infused carbonated drink is not only a refreshing
and delicious option for self-care but also a unique experience that engages the senses
and promotes a balanced, healthier lifestyle.
アメリカ・オレゴン州のオーガニック認定農場で栽培されたCBDを20mg配合した240mlの微炭酸飲料をご紹介します。
数々の有名レストランやブランドを手掛けた日本の有名シェフであるマカロン由香氏を監修に迎えています。エルダーフラワーを中心に、
日向夏、ひのき、ワインの香りに瀬戸内レモンエキスを加え、香ばしい香りとともに爽やかで楽しい味わいをお楽しみいただけます。
ラベルには、京都寺院の天井画等も手掛ける、新進気鋭のアーティストmais氏による描き下ろしアートワークを採用しました。
また、ボトルのQRコードを読み込むと、音楽家・東憲司氏のアンビエントミュージックとともに、
Leaflowのオリジナルコンテンツをお楽しみいただけます。この革新的な飲料は、絶妙なフレーバープロファイルに加え、
他のCBD製品とは異なる日本の素材や香りのユニークなブレンドが取り入れられています。
また、地元のアーティストやミュージシャンとコラボレーションすることで、日本の豊かな文化や伝統に触れることができ、
他にはない没入感のある体験をユーザーに提供することを目指しています。
Leaflowは、品質と革新性へのこだわりから、ウェルネス業界で高い評価を得ており、お客様の多様な嗜好に対応するため、
製品ラインアップの拡充を続けています。各飲料は、多忙な人々が日常生活にCBDを取り入れることで、より健康でリラックスできるよう、
便利で楽しい方法を提供するようデザインされています。芸術、音楽、味覚を融合させたLeaflowのCBD入り炭酸飲料は、
セルフケアのための爽やかでおいしい選択肢であるだけでなく、五感を刺激し、
バランスのとれた健康的なライフスタイルを促進するユニークな体験となります。
---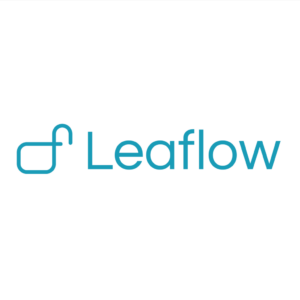 Brand name : Leaflow
Leaflow is a botanical food tech company that develops and sells wellbeing food
and beverage products utilizing CBD. Leaflow's CBD edibles feature carefully selected ingredients combined with unique Japanese fragrances. This creates a distinct taste and a relaxing sensation that harmonizes with Japan's natural environment, setting it apart from other CBD products.
Additionally, Leaflow collaborates with music and artists to incorporate Japanese art and culture into their culinary experiences, providing users with a one-of-a-kind experience that blends tradition and modernity.
Our product lineup includes a variety of items to cater to users' needs,
such as Bliss Balls that enable efficient CBD intake and refreshing carbonated sparkling drinks.
Each product incorporates its own unique scent and essence,
allowing users to appreciate Japan's aesthetic sensibilities. 
These products rooted in Japanese culture are perfect for busy modern people,
making Leaflow an attention-worthy CBD brand that contributes to overall wellbeing. 
Having won the Meiji (Japan's leading confectionary company) Accelerator Excellence Award,
Leaflow continuously strives to incorporate new technologies and ideas,
aiming to provide users with better products.
Leaflowは、CBDを用いたウェルビーイング飲食品を開発・販売するボタニカルフードテックです。
LeaflowのCBDエディブルズは、厳選された原料に加えて、日本独自の香りを配合しています。
これにより、他のCBD製品とは一線を画した独特な味わいと、日本の風土に馴染むリラックス感を演出しています。
また、Leaflowは音楽や動画とのコラボレーションを通して、日本発のアートやカルチャーを取り入れた食体験を提供しており、
ユーザーに日本の伝統と現代の融合を感じさせる唯一無二の体験を提供しています。
製品ラインナップには、効率的にCBDを摂取できるブリスボールや爽やかな微炭酸ドリンクなど、
ユーザーのニーズに応える多彩な商品がありますが、それぞれの製品に独自の香りやエッセンスが盛り込まれており、
日本の美意識を感じることができます。忙しい現代人にとって最適な日本の風土に根ざしたセルフケア製品であり、
ウェルビーイングに貢献する注目のCBDブランドと言えるでしょう。明治アクセラレーターの優秀賞を受賞しており、
常に新しい技術やアイデアを導入し、今後もユーザーにより良い製品を提供することを目指しています。
---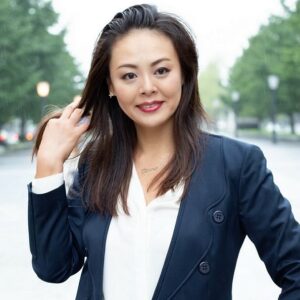 Brand owner :  Maki Rui Nagamori
Tokyo-based serial entrepreneur Rui, CEO and Co-Founder of Leaflow Inc,
offers next-gen Japanese branded CBD products for global expansion. Previously, she co-founded Carry On Inc.,
a children's clothing sharing platform, and has experience in e-commerce, PR, branding, and marketing.
Exited successfully in 2020. Rui supports women entrepreneurs
and empowers future leaders in Japan through Startup Lady/One Young World as well.
With 10+ years in MC, event operations and PR, and 3 years at Maersk Line, she holds a BA
from Keio University (1997).