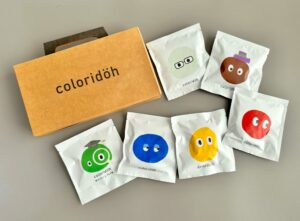 Product name:  coloridoh
Coloridoh is the world's first colorful cookie dough to play and eat. Developed under the concept of
"easy, safe, and fun," the dough has characteristics not found in other cookie doughs.
No measuring required, no additional ingredients, and ready to play with! Patent pending.
・Can be stored at room temperature
・Free of 28 allergenic ingredients
・Gluten-free ・Plant-based and vegan
・Natural food coloring
・Various colors and flavors
Coloridohは、世界初の遊んで食べられるカラフルなクッキー生地です。
簡単・安全・楽しい」をコンセプトに開発されたこの生地は、
他のクッキー生地にはない特徴があります。 計量不要、追加材料なし、すぐに遊べます。 特許出願中。
・常温で保存可能
・アレルゲン28品目無料
・グルテンフリー
・ヴィーガン対応
・天然着色料
・カラフルな色と味
---
Brand name :  coloridoh
Corridor provides tools for all to enjoy communication through "food and fun".
Our main product is colorful cookie dough that can be played with and eaten.
We have evolved the baking loved around the world into a communication tool
by adding a more creative and playful element.
We aim to expand our business in Japan and around the world.
コロリドーは「食と遊び」を通じて、すべての人がコミュニケーションを楽しめるツールを提供します。
主力商品は遊んで食べられるカラフルなクッキー生地です。世界中で愛されるベイキングをよりクリエイティブに、
遊びの要素を加え、コミュニケーションツールへと進化させました。日本をはじめ、世界展開を目指します。
---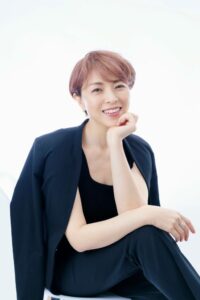 Brand owner : Hitomi Takeuchi
Founder of Coloridoh Inc. and mom of 4 kids.
After working in software sales and teaching at a major cooking & baking school.
She lived with her family in Silicon Valley from 2014 to 2021. When she was there,
she ran a startup share house. Over the past seven years,
more than 6,000 guests from all over the world have stayed there. She founded Coloridoh.
After much research and development to make the cookie dough allergy friendly
and room temperature storage, he launched in Japan in September 2022.