cloth panty liner "linge wrap" / TERRY SHIRAI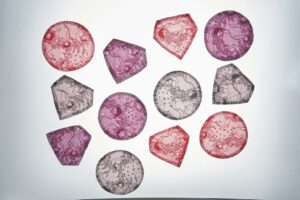 Product name: cloth panty liner "linge wrap"
Kimonos are not the only textile fabrics in which Japan boasts the largest share of global production;
a Japanese company in Takarazuka, Japan, is the world's number one producer of Leaversr Lace for innerwear,
which originated in England in 1813. The cloth panty liner "Linge Wrap,"
which generously uses Japanese Leavers Lace, which is used in the world's most famous luxury lingerie,
is a product that asks mature women about "true women'shealth".
日本が世界生産シェアで一位を誇る織物は「着物」だけではありません。1813年英国発祥の「リバーレース」は、
宝塚市の日本企業が世界のインナー用リバーレース生産量の1位を占めているのです。
世界の名だたる高級ランジェリーに採用される日本のリバーレースを惜しみなく採用した布製パンティライナー「ランジェラップ」は、
成熟した女性に「真の健康」を問いかけるプロダクトです。
---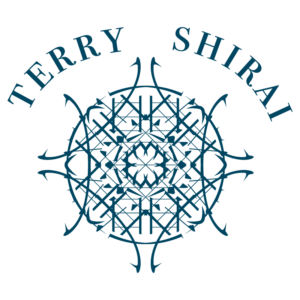 Brand name : TERRY SHIRAI
We weave a dialogue about the body from "cute". Today, we are exposed to the same amount of information
in just one day that it would have taken a person hundreds of years ago to obtain in a lifetime.
Especially when it comes to women's health, in particular, women's health has been inundated
with information of unknown authenticity, such as "just do this and that and the disease will disappear,
People tend to jump on the bandwagon of such simplicity and assertiveness. 
The more anxious one is about one's health, the more eager one is to take action. However,
I would like you to stop and think for a moment. Your body is a unique and intangible entity
that is the result of a variety of factors, including heredity, lifestyle, environment,
and the way you interact with society, it is the one and only result of a combination of various factors
such as heredity, lifestyle, environment, and social interactions, and that there are no easy answers. 
What is the health literacy* we want to acquire?
The health literacy we want to acquire is the attitude to endure "things we don't understand,"
to obtain the power to investigate, and to face our "now". Teri Shirai's cloth panty liner
and porcelain art are an opportunity for you to objectify your body. 
What is hidden behind the delicate shapes inspired by academic evidence? You will be able to see yourself
and the women close to you. We hope that the dialogue spun out of this exhibition will provide you
with food for enhancing your health literacy.
からだをめぐる対話を、「かわいい」から紡ぎ出す。
数百年前の人間が一生かけて得られた情報量に、わずか一日で触れてしまう現代。
とくに女性の健康をめぐっては、「~するだけで〇〇が消える」などといった真偽不明な情報が氾濫し、その単純明快さや断言口調に、
人はつい飛びついてしまいがちです。からだに不安を抱えている時ほど、切実に。でも、少し立ち止まって、考えてみてほしいのです。
あなたのからだとは、遺伝、生活習慣、環境、社会とのかかわり方など、さまざまな要因がからみ合った唯一無二の結果であり、
答えが簡単に見つかるものではないことを。私たちが身につけたいヘルスリテラシーとは、「わからないこと」に耐えて、調べる力を手に入れ、
自分の「いま」と向き合う姿勢。白井てりの布製パンティライナーと磁器アートは、あなたが自分のからだを客体化するひとつのきっかけです。
学術的根拠から着想された、デリケートな造形の向こうに見え隠れするのは、あなた自身や、あなたの身近な女性たちの姿。
ここから紡ぎ出される対話が、あなたのヘルスリテラシーを高める糧となりますように。
---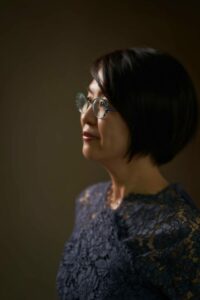 Brand owner :  Terry Shirai
She lives and works in Osaka. She was attracted to European lingerie when she was a student,
and was fascinated by "leavers lace" the highest peak of lace,
and worked for a lace manufacturer for a period of time in her 20s. Later,
she deepened her awareness of issues related to women's health. In 2013,
she developed a fabric panty liner using leavers lace, which is produced in almost the same way
as it was during the Industrial Revolution in England. In 2019, she began creating porcelain artwork using lace. Using lace, a material that has fascinated her for many years, as a motif,
she proposes a world where academic evidence and "cute" are fused together
to encourage awareness of the "body" and provide an opportunity to create behavioral change.