Alpaca silk haramaki (belly warmer) / MAITE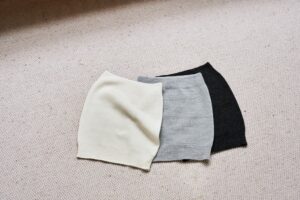 Product name:  Alpaca silk haramaki (belly warmer)
HARAMAKI, belly warmer in Japanese, is a traditional secret tool
for healthy living by keeping core of body warm.
Our body tend to get cold by nervous system disorder caused by stress and nowadays lifestyle.
MAITE's HARAMAKI is made of high quality alpaca blended with silk. Alpaca has exceptional breathability;
keep you warm on cold day/place and cold on warm day/place. It is super soft and comfortable.
It is also easy to move around as it is seamless and stretchable.
胃から腰までを優しく温める、アルパカシルクの腹巻き。お腹を温めると体全体が温まる腹巻きは、
古くから日本の生活に根ざした暮らしの道具です。
アルパカの中でも繊維が細いロイヤルアルパカを厳選し、シルクをブレンドすることで、
薄くても温かいという機能性を実現。
一枚着る服を増やすと、動きにくかったり、暑くなりすぎたりするシーンでも、
アルパカは呼吸するように温度調整をするためどんな環境でも適応し、快適に過ごせます。
---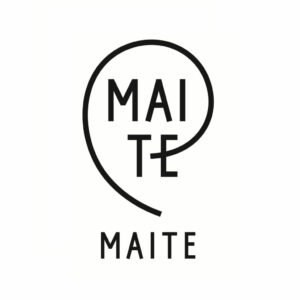 Brand name :  MAITE
MAITE creates super soft hand-feel and sustainable self-care items using premium alpaca fiber
to bring everyone's daily wellbeing. Made in Peru and Japan. MAITE provides not only products
but also information and events such as knit-cafe and online session to encourage people
to take care of themselves with self compassion.
MAITE(マイテ)は、「大切なわたし、大切なあなた」がコンセプトに、肌から感じるセルフケアを通して、
心と体を温めるセルフケアブランドです。
ペルーのアルパカ素材を贅沢に使った、インナーや衣類、雑貨を、ペルーと日本で製造しています。
商品だけでなく、メンタルヘルスに関わる情報発信や、イベントも開催しています。
---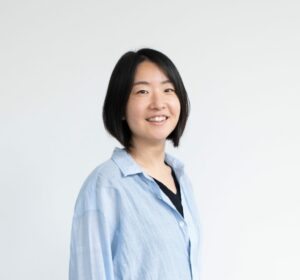 Brand owner : Ayako Yoshida
Founder and designer of MAITE. She studied international cultural study
and development at Tsuda University,
which leaded to encountering alpaca textiles
and its industry that includes socially vulnerable people in Peru.
In 2013, she launched self-care knitwear brand MAITE after working
for global fashion apparel business in sales
and production. She is also EAP/CEAP mental health counselor and consultant.