7NaNatural color stick /7NaNatural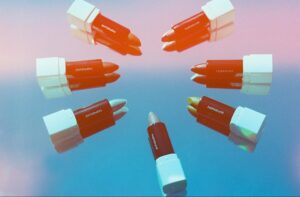 Product name:  7NaNatural color stick
The product is made of 100% natural ingredients and does not contain seven chemical ingredients,
providing high pigmentation that could not be seen in other natural cosmetics! The multi-use stick,
which is great for lips, eyes, and cheeks or anywhere else, is sized to be used up
in order to reduce cosmetic waste. Empty containers are collected by using return envelopes for recycling.
・100% natural ingredients
・Free of 7 chemical ingredients (mineral oil, petroleum surfactants, UV absorbers,
synthetic fragrances, parabens/preservatives, silicone, alcohol, tar-based dyes)
・Cruelty-free (we disagree with animal testing)
・Waste-free (recycled plastic containers are collected by using return envelopes and recycled again)
・Microplastic-free (natural mica that is ethically-sourced without child labor is used instead of microplastics.)
天然由来成分100%、7つの化学成分不使用で、ナチュラルコスメで表現できなかった高発色を実現!
口紅、アイシャドウ、チーク、どこにでも使えるマルチカラースティックはコスメロスを解消する"使い切りサイズ"でお届けし、
使用後の容器は返送用封筒で回収、リサイクルまで行います。
・天然由来成分100%
・7つの化学成分不使用(鉱物油・石油系界面活性剤、紫外線吸収剤、合成香料、パラベン/防腐剤、シリコン、アルコール、タール系色素)
・クルエルティフリー(動物実験はしません。反対します。)
・ウェストフリー(使い切りサイズの再生プラ原料容器、使用済容器を返送用封筒で回収
・リサイクル)
・マイクロプラスチックフリー(製品のラメにはマイクロプラスチック不使用。児童労働のない原産地を選んで、天然成分のマイカを使用)
---

Brand name :  7NaNatural
In November 2020, we entered an accelerator program called "TOKIWA Lab." by TOKIWA Co., Ltd.
and presented our idea from the perspective of consumers, especially Generation Z, and won an award.
With the start-up support, product development of "7NaNatural" was started. How could we achieve high color
and playful texture with only 100% natural ingredients, without using 7 chemical ingredients?
The challenge was how to design a product experience that would continue to motivate customers
while reducing the environmental impact. As a result,
we adopted recycled plastic containers of a size
that can be used up, included a return envelope when shipping via E-commerce, and collected
and recycled used containers to enable guilt-free make-up experiences.
Our brand philosophy is to create a colorful life
and world by breaking down stereotypes of beauty and lifestyle. Through all of our actions,
we will continue to create a positive circulation for all people, society, and the global environment,
and embody diversity.
2020年11月、㈱トキワによるアクセラレータープログラム「TOKIWA Lab. 」に、Z世代を中心にした生活者視点のアイデア構想を提案し、
アワードを受賞。スタートアップ支援を得て、わたしたち『7NaNatural』は製品開発をスタートしました。天然由来成分100%、
7つの化学成分不使用という条件で、いかにして高発色でプレイフルな質感を実現するか。環境負荷を下げつつ、
お客様のモチベーションを上げ続ける製品体験をいかにして設計できるかが開発のキモとなりました。環境負荷を下げる独自の体験としては、
"使い切りサイズ"の再生プラ容器の採用、ECでの配送時に返送用封筒を同梱し、使い終わった容器を回収・リサイクルすることで、
罪悪感のないメイクアップ体験を実現しています。 「美しさや、生き方の固定観念を打ち壊し、
ナナイロの人生と世界を構築する」ことをブランドミッションに掲げ、すべてのブランド活動を通して
ひと、社会、地球環境によい循環を巻き起こし続け、多様なロールモデルを可視化していきます。
---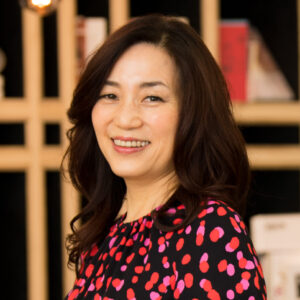 Brand owner : Motoko Imada
Studied History of Art at Sotheby's upon graduation from Doshisha University Faculty of Economics.
Motoko launched WIRED Japan in 1994 at Dohosha Publishing, Inc. Since then,
she has founded online media enterprise Mediagene Inc. in 1998 (former headquarters of Infobahn Group) ,
digital agency INFOBAHN Inc. in 2015 through an incorporation-type company split,
and a Dentsu Institute fellow in 2018-19. Motoko now oversees 12 online publications,
including the business news media for millennials "Business Insider Japan," tech news media "GIZMODO JAPAN"
and "Lifehacker Japan." She is also one of the first people to have won
the "Web Person" prize at the Web Grand Prix 2013.